BMWL is seeking highly motivated accounting majors for Summer internship opportunities on our accounting team.
During your internship, you will be given the opportunity to provide assistance in conducting audit field work at client offices, and you will be exposed to basic nonprofit tax compliance matters.  Under the direction of BMWL's partners, you will be learning the "building blocks" of public accounting, such as:
How to successfully audit components of an organization's financial statements
Financial accounting and reporting standards and related research
The basics of tax compliance for churches, ministries, charities, private schools, associations, and foundations
Developing sound written and oral communication skills
For more information about internship opportunities, please email Monica Brescia at [email protected].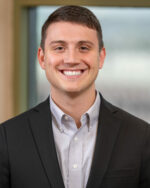 Joining the BMWL team has been the best decision for me and my career. From the first day of my summer internship to today as a full-time staff accountant, I have received invaluable and real-life exposure to financial accounting, audit procedures, and client interactions. Our clients are making a huge difference in the lives of others and are dedicated to doing good; it is humbling to play a small role in the life-changing work they do. BMWL has a refreshing, unique work environment where everyone is in pursuit of a common goal and is committed to positivity, growth, and excellence.
– Louis Nachtsheim, Staff Accountant • Audit & Assurance Services