We are always interested in meeting exceptional and experienced accounting professionals who believe that our firm and its unique work may be a good fit for them. If that describes you, let's talk.
Our primary approach to building the team is through seeking out excellent graduating accounting students who are inspired by our mission and who want to make a positive difference in a highly professional environment. Recent graduates who join our team begin in the position of Staff Accountant.
If you join our accounting team, during your initial term of employment (generally years one and two), you will provide assistance in conducting audit field work at client offices, and you will be exposed to basic nonprofit tax compliance matters, including preparation of nonprofit information returns. During this stage of your professional career, you will be learning the "building blocks" of public accounting, such as:
How to successfully audit components of an organization's financial statements
Financial accounting and reporting standards and related research
The basics of tax compliance for churches, ministries, charities, private schools, associations, and foundations
How to properly prepare federal information returns for such organizations
Developing sound written and oral communication skills
We understand the importance of ensuring that each of our team members is adequately trained and is developing both professionally and personally. The quality of our training is of paramount importance to us. In order to ensure proper quality, our firm is certified by the National Association of State Boards of Accountancy (NASBA) as a nationally recognized provider of continuing professional education for CPAs. Our training program includes a comprehensive orientation session at the inception of employment during which key nonprofit accounting and tax issues are discussed. Our firm also conducts regular training sessions in the areas of nonprofit accounting, auditing, and tax matters.
We require every accounting team member at our firm to stay current on appropriate professional topics by reading industry-specific publications. In addition to these specific activities, our firm understands that the vast majority of professional development occurs "on the job" – so we are careful to ensure a high level of partner involvement on engagements. This practice results in real-time discussions and learning opportunities regarding technical topics. We also maintain a regular dialogue between team members and partners regarding career performance and happiness. If you have not already done so prior to beginning work with our firm, we encourage you to sit for the CPA exam as soon as possible after college. We have found that this is often the most successful path to passing the exam.
You will work closely with the partners of our firm, providing you with excellent learning opportunities. As you progress "up the ranks," you can expect promotions, increased compensation, a greater level of responsibility on client engagements and experience in supervising and training new members of our team.
To contact us about career opportunities, please e-mail us at: [email protected].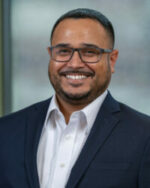 I was immediately drawn to BMWL when I discovered the incredible work they do for some of the most impactful nonprofit organizations in the country. Our work helps these groups make real changes in the world, and it feels so good to be part of that. The cherry on top is that the company genuinely cares about its employees and wants us to grow and succeed professionally.
– Adrian Vasquez, Staff Accountant • Tax Services