Batts Morrison Wales & Lee, a national CPA firm dedicated exclusively to serving nonprofit organizations, seeks an Audit Team Member to join its growing team of professionals.  For more information about who we are and our service model, please refer to those respective pages.  We offer a very positive work environment, the opportunity to work with awesome clients, excellent compensation, extraordinary benefits, and a significant opportunity for the right person.
The ideal candidate will have a strong aptitude demonstrated by one to three years of excellent work experience or recent accounting education with a very strong GPA.  CPA certification or eligibility is a strong plus. Candidates should also demonstrate excellent communication skills and must work well in a team environment.
We are looking for someone who has a positive outlook on life and finds it rewarding to serve nonprofit organizations that make a difference in the lives of people.
To contact us about career opportunities, please e-mail us at [email protected], or use the "Apply Now" button below.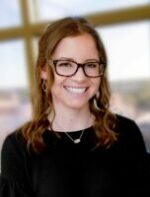 After learning about BMWL during my last year of college, I knew it was the place for me. I never imagined having the opportunity to be an accountant while also serving the community every single day! Not only do I get to do something that I am passionate about on a daily basis, but I also get the privilege of working with remarkable team members who feel the same way. My time at BMWL continues to be both rewarding and meaningful, and I am very excited to see what the future of BMWL holds.
– Taylor Elton, Manager • Audit & Assurance Services