Orlando, Florida, October 3, 2017 – Batts Morrison Wales & Lee (BMWL) announced today the release of a new book by CPA and managing partner Mike Batts designed to help nonprofit boards and finance committees cover the financial bases of the organizations they govern.  The new book, entitled Nonprofit Financial Oversight – The Concise and Complete Guide for Boards and Finance Committees, is written in a simple, concise, and easy-to-read style to make it as practical as possible to use.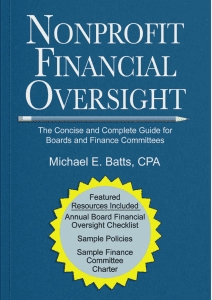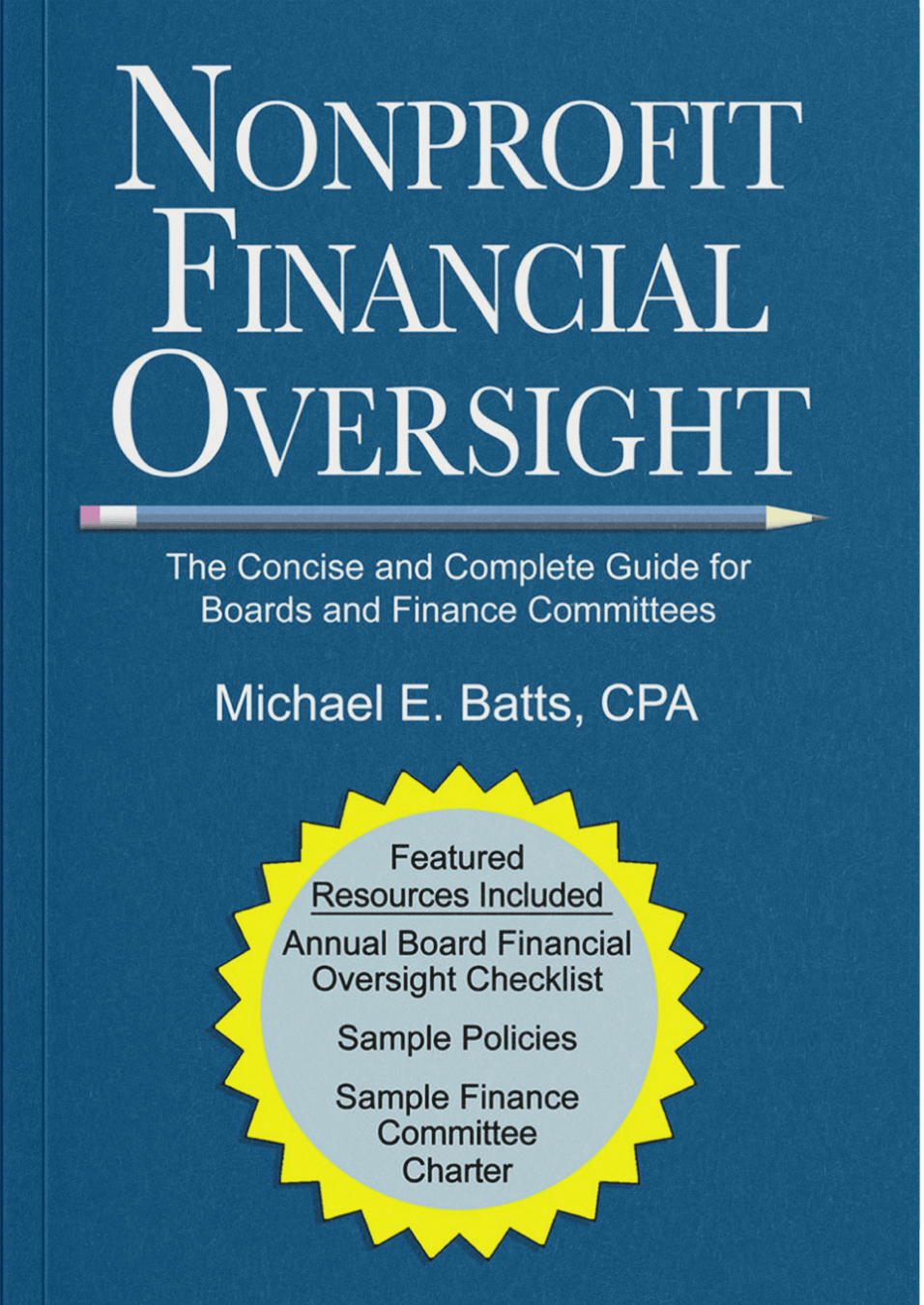 "Having been a board member myself, I know that nonprofit board members are busy people," noted Batts.  "My hope is that this book will serve as a convenient and helpful resource to strengthen financial oversight in nonprofit organizations, as they carry out their important, life-changing work."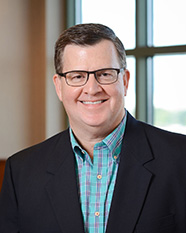 Nonprofit Financial Oversight is designed to serve as a resource for nonprofit board members, officers, finance committee members, audit committee members, and anyone else with financial oversight responsibilities in a nonprofit organization.
Special features of the book include sample policies, a sample finance committee charter, audit committee guidelines, and an annual board financial
oversight checklist.  The checklist serves as an annual checkup to help nonprofit boards make sure their financial bases are covered.
Like many other resources offered by BMWL, copies of Nonprofit Financial Oversight are available to active BMWL clients at no charge for use within their organizations.  BMWL clients may request copies by emailing the BMWL Communications Team at [email protected].  The book is also available for purchase on Amazon.com.
BOOK DETAILS

Resources in this book include:
Annual Board Financial Oversight Checklist

Your board or finance committee can know the bases are covered by using this helpful plain-language checklist as a reminder of key financial oversight issues that should be addressed annually.

Sample Policies

Not only does Nonprofit Financial Oversight share in a straightforward manner the key financial policies most nonprofit organizations should have in place, it provides an array of sample policies to greatly simplify the process of adopting them.

Sample Finance Committee Charter

Nonprofit Financial Oversight will help you determine whether your organization needs a finance committee or an audit committee. And if you do, you will be equipped with a ready-to-go sample finance committee charter and guidelines for an audit committee charter.
Chapter Titles
1. The Duty of Board Members to Oversee Financial Operations
2. The Finance Committee
3. Audits and Other Accountability Practices
4. Key Areas of Financial Oversight
5. Governing Documents and Policies
6. Internal Financial Reporting and Monitoring
7. Financial Health
8. Tax Compliance
9. Risk Management
Appendices
A. Annual Financial Oversight Checklist for Boards and Finance Committees
B. Sample Conflicts-of-Interest Policy
C. Sample Executive Compensation-Setting Policy
D. Sample Policy on Dishonesty, Fraud, and Whistleblower Protection
E. Sample Donor Privacy Policy
F. Sample Gift Acceptance Policy
G. Sample Expense Reimbursement Policy