Interested in joining our team of CPAs for Nonprofits℠?  We'd love to hear from you!
Click on any of the below positions for full job descriptions and information on how to apply.  If you have any questions, please reach out to our team at [email protected].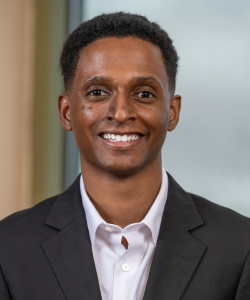 Having had prior experience at one of the nation's largest accounting firms, I can personally attest to the fact that BMWL provides its team members with a unique work environment that supports the individual both professionally and personally in a way that not only prevents burnout but promotes loyalty and passion for the work being done. As a newer member of the audit team, I've been given unparalleled exposure to a variety of organization types and am actively involved in numerous engagements – throughout the entire audit process – some of them being the largest and most high-profile in the space. I have appreciated the opportunity to pursue what I'm passionate about in serving organizations that do great work in the world while furthering my accounting career in a highly professional and high-performing atmosphere. I couldn't be happier having made the switch to BMWL and would encourage others who are passionate about using their accounting skills to impact nonprofit organizations across the country to start their career where their passion lies…and join the BMWL team.
– Malcolm Brown, Staff Accountant • Audit & Assurance Services
Compensation and Benefits
As a member of our team, our firm is committed to providing you with the tools you need to be successful. We offer a highly competitive compensation and benefits package, which currently includes the following for full-time team members:
Group health insurance
Group life insurance
Group vision insurance
Group dental insurance
Group long-term disability insurance
Group short-term disability insurance
Group long-term care insurance
401(k) matching
Four weeks of paid time off each calendar year, which include the week the firm is closed between Christmas and New Year's Day
Additional two weeks of paid time off for employees who have a new child (birth or adoption) — maternal or paternal
Up to one week per calendar year of sick leave
Paid holidays and other certain time periods when the office is closed (e.g., Summer Fridays)
Monthly wellness benefit
Business travel expenses paid by firm
Parking paid by firm
AAA membership paid by firm (for accountants who travel)
Continuing education paid by firm
Professional dues and license fees paid by firm (for accountants)
Occasional "surprise" benefits
All team member benefits are subject to change or elimination at the discretion of the firm.